Experienced Attorneys in Fairbanks
Integrity. Experience. Courtesy. Dedication. Reliability. These are just a few of the qualities that are important to keep in mind when you're looking for an attorney to represent you. At Burglin & Doxey, PC, our attorneys embody all of the attributes that you want in your legal counsel. It is our privilege to put our experience to work for you.
David Burglin is a lifelong Fairbanks resident. After graduating from the University of Alaska-Fairbanks with a degree in Business Administration, he went on to receive his law degree from Seattle University. He was admitted to the Alaska Bar in June of 1989.
In addition to working as an associate at both large and small law firms, David worked as an extern for the Alaska Supreme Court.
He has extensive experience in commercial litigation, criminal defense, and probate administration.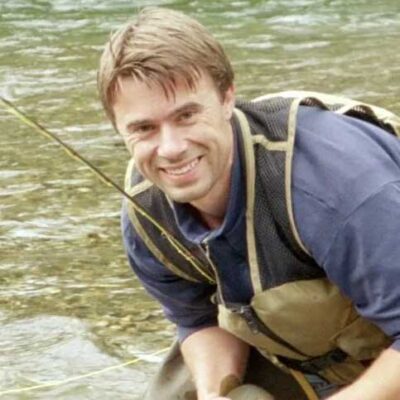 Jason Doxey
Jason Doxey is a Fairbanks native who began his legal career in 2003 working as a paralegal at a private law office in Fairbanks. Upon completing his undergraduate studies in Anthropology at the University of Alaska-Fairbanks, Jason entered law school.
Within months of returning to Fairbanks in early 2009 with a law degree from the University of Maine School of Law, Jason was admitted to practice law in Alaska. After working for his previous employer as an associate attorney for a few years, Jason teamed up with Dave Burglin to form Burglin & Doxey, PC in 2012.
Jason is admitted to practice in both state and federal courts. He specializes in the areas of personal injury, domestic relations, criminal defense, and probate.
Jason takes his oath to support the U.S. Constitution and the Constitution of the State of Alaska seriously and is a staunch supporter of the free exercise of First and Second Amendment rights.
Get Help from the Best Accident Lawyers Fairbanks
No law firm can succeed without a dedicated staff. The legal secretaries and paralegals who work behind the scenes are instrumental in bringing your case to its desired outcome. Burglin & Doxey, PC is fortunate to have a talented team to help us do the best job possible on behalf our clients.